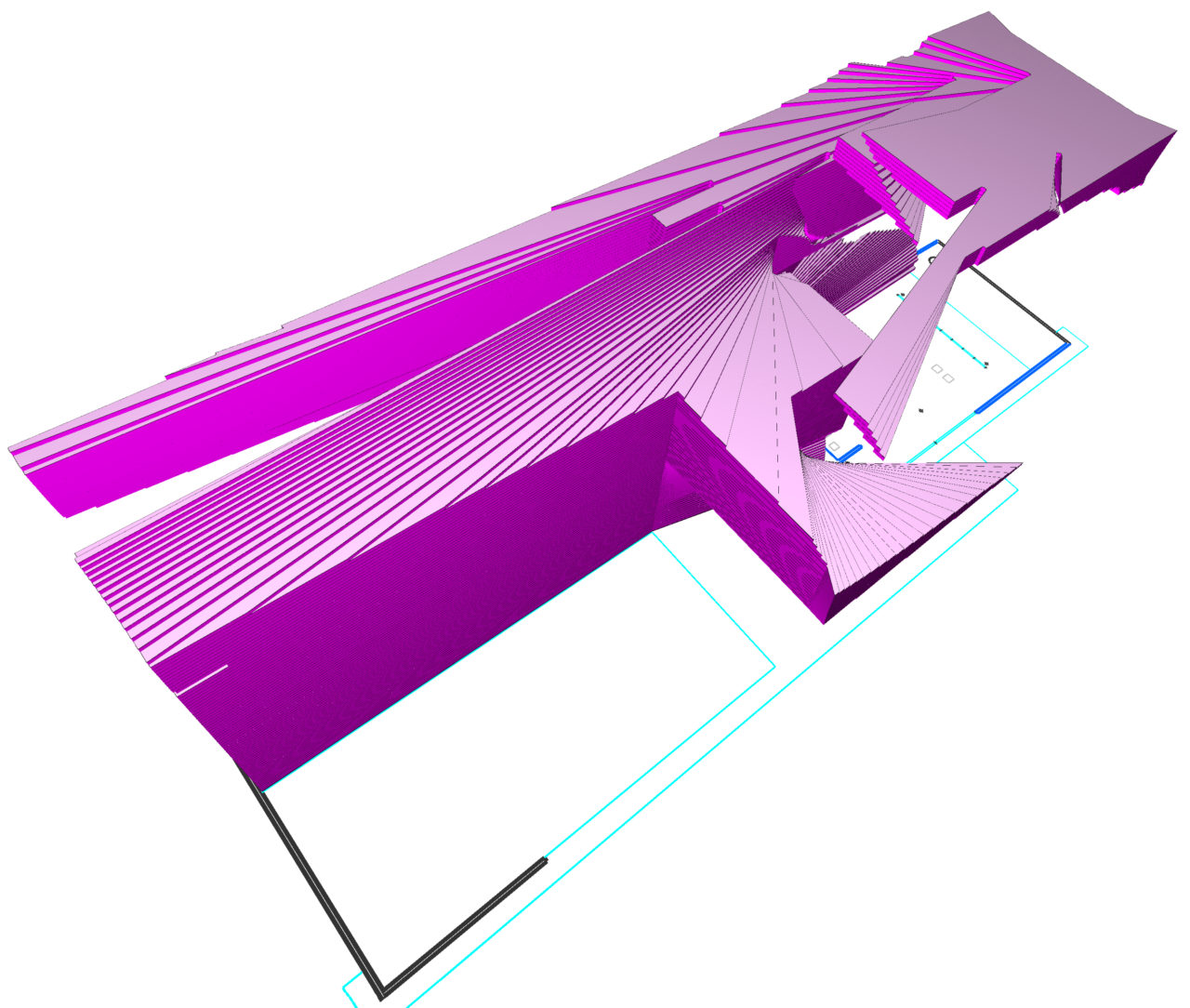 Above: A 3d Minkowski model of a route through Mies' Barcelona Pavilion
A Minkowski model is a layered representation of all isovists along a single path. The Isovist_App produces these in realtime and can export them as 3d geometries. To generate a Minkowski model: 
Set up a drawing import and conduct a path analysis as normal.
Once the path is defined, switch on the 'Show Minkowski model' option.
A magenta 3d Minkowski model should appear on the screen. Click and drag to rotate this as desired.
To vary the height or number of slices in the Minkowski model, use the two sliders provided in the path analysis menu and the model should update in real time.
To export the model, select 'Import/Export' from the primary menu at the top left of the screen, and then 'Export raw data'. A file dialogue box should subsequently open to allow a file to be named and saved.
On pressing 'Ok' in the file dialogue, the software will export a PLY model file. This is able to be opened in numerous 3d modelling packages, including 3d print softwares.
Below: Generating a Minkowski model